Exhibition
Feel The Light
De Vleeshal in Middelburg, Netherlands 2007
Feel The Light was Bharoocha's first solo exhibition in Europe curated by Ton van Gool.  This was the first fully immersive installation Bharoocha created using sculpture, plants, video, photographs, large scale painting and collage.  This exhibition was envisioned based on imagery seen in the artist's mind during meditations and dream states. Here is a detail of installation with tent, hand sewn pillows, found blanket, plants, painted particle board.
Detail of the sculptures and large scale painting / collage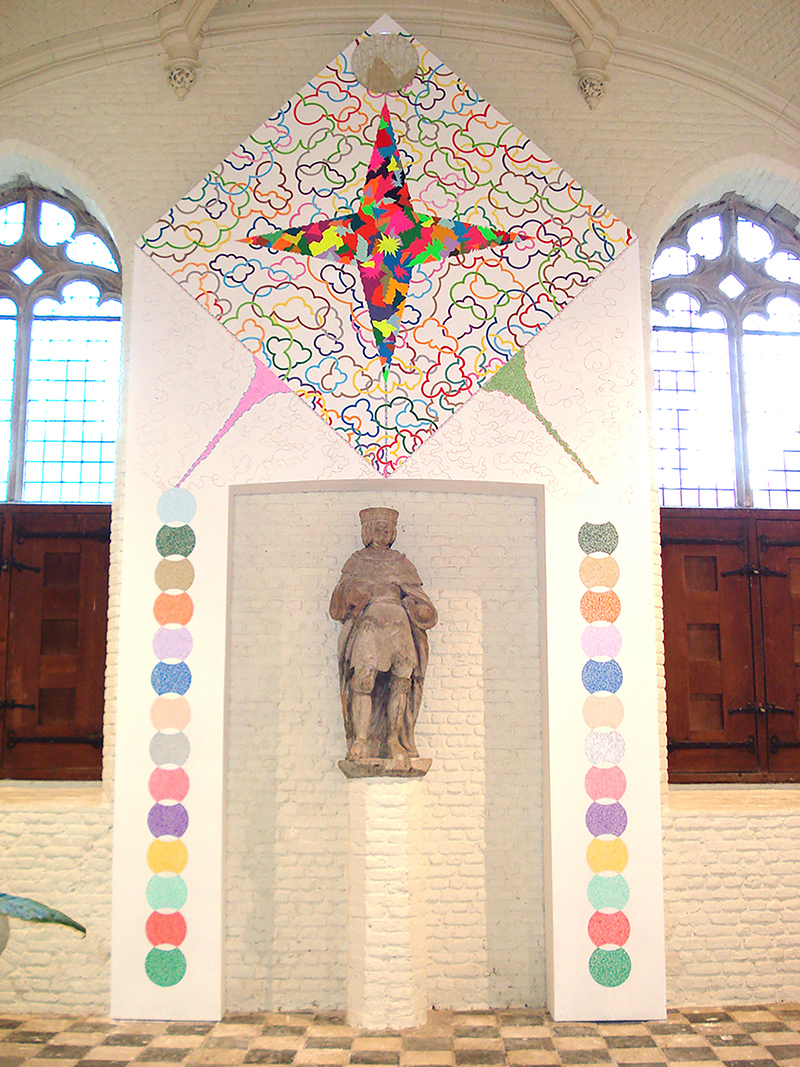 Front view of large scale painting / collage including plexiglass mirror seen at the top of the piece.
Detail seen in the large scale painting / wall collage.
Bharoocha installing the painting elements by hand directly onto the wall.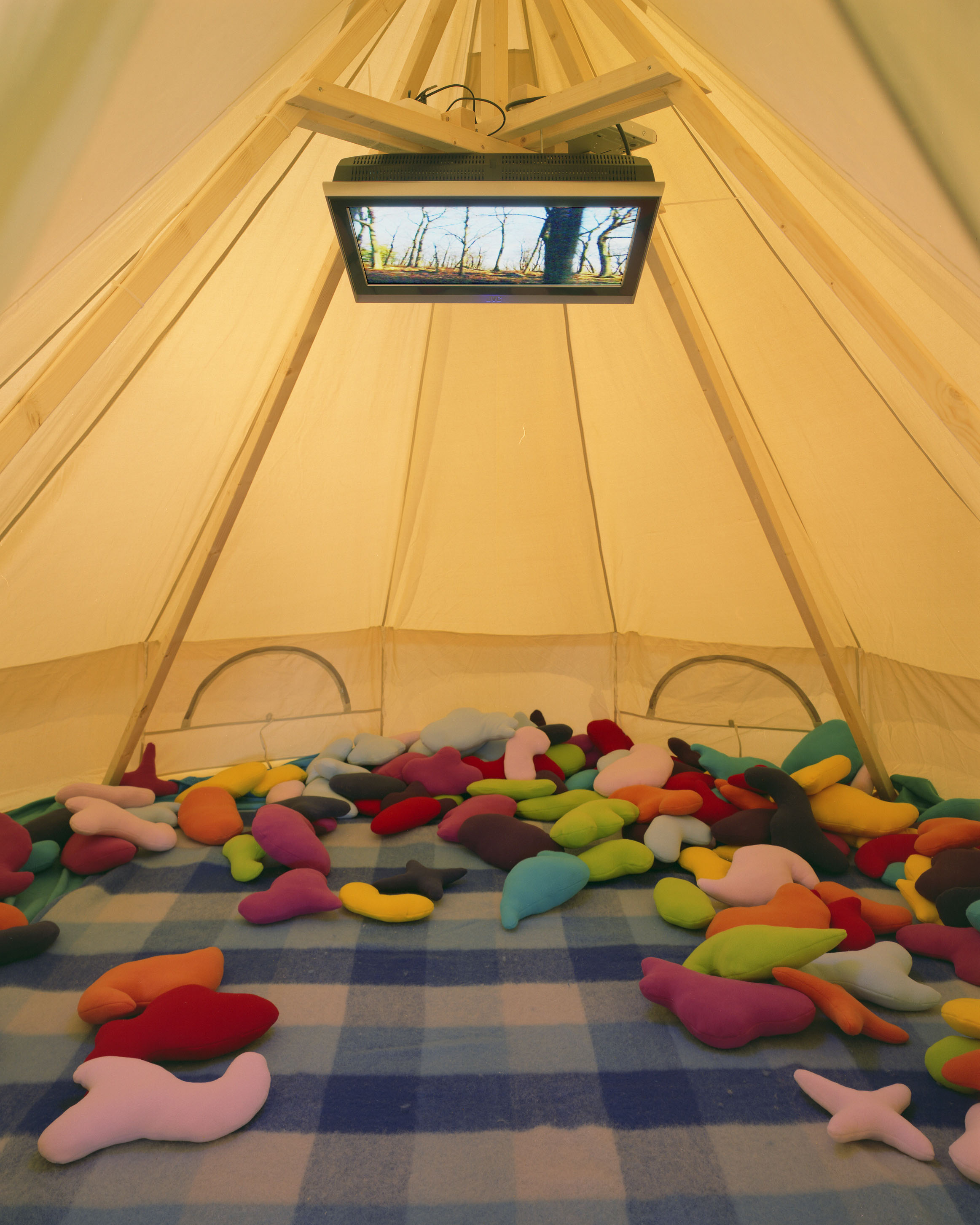 Inside tent view showing monitor installed on the ceiling to force viewers to lay down with hand sewn pillows to watch the video.  Video made in collaboration with Daniel Leeb.