You can make changes to the footer menu in WordPress, by clicking Appearance -> Menus on the left sidebar. You will be presented with a list of menu items. If this view does not show up, make sure "Footer Nav" is selected on the "Select Menu to Edit" dropdown.
When adding or removing items from the list, you must click the "Save Menu" button on the right for the change to go live.
Adding Menu Items
To add a link to an outside website, click on "Custom Links" on the left, and add your link URL, with a title to display on the frontend. Click the "Add to Menu" button, and you'll see the new link at the bottom of the list.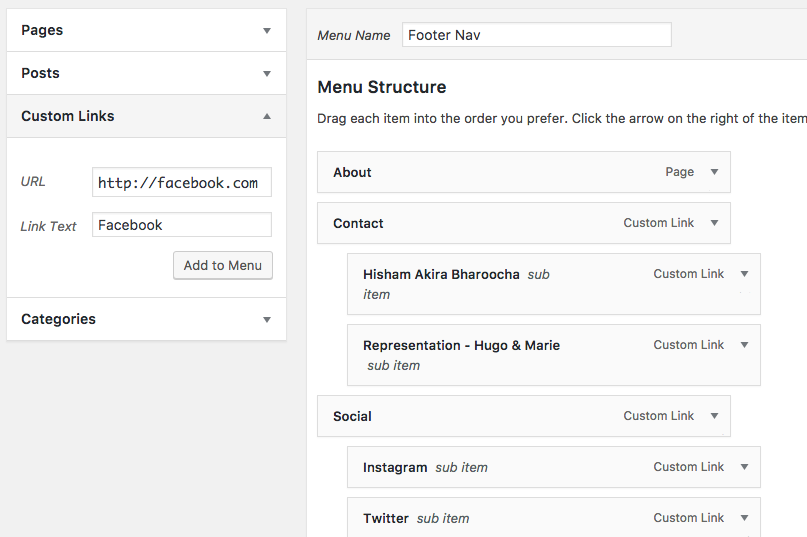 If you want the link to be nested within another menu item, you can drag the grey rectangle slightly to the right – to render the menu item a "sub item".
Editing Menu Items
Click on the small arrow to display a list of options for the menu item.
From here, you can change the URL and title as needed. Click the red "Remove" link to remove the menu item altogether. Remember to hit "Save Menu" on the right when making any changes.